SHOWS AND EVENTS
The Cape Orchid Society holds a number of events throughout the year. The two annual shows, taking place in autumn and spring, enable members of the Society to showcase their orchid flowers in larger-than-life themed displays built at various locations across Cape Town. The shows offer the public an opportunity to view what the Society does, experience the beauty of the orchid world, and purchase orchids and other exotic plants to add to their own collections. The Cape Orchid Society also hosts various events throughout the year such as greenhouse visits, trips to local orchid nurseries, hikes and social events.
UPCOMING SHOWS
COS Spring Show 2022
Save the date for the Cape Orchid Society's spring show.  There will be a bounty of unusual and exotic orchids on display. Hundreds of orchids will also be on sale. This is a wonderful opportunity for budding orchid enthusiasts to add some real beauties to their orchid collections. The show will be held in the Richard Crowie Hall at Kirstenbosch Botanical Gardens from Friday 30 September to Sunday 2 October 2022, from 9am to 5pm on Saturday and Sunday and until 4pm on Monday. Entrance costs R20 for adults, while pensioners and students pay just R10. Please note that Kirstenbosch levy their own gate fee. Daily demonstrations on how to grow orchids in the Cape take place at 11am and 2pm. For more information, contact Jean Allen on 079 096 09 76. More information is available at www.capeorchidsociety.co.za or on the Society's Facebook and Instagram pages – @capeorchidsociety
RECENT SHOWS
The COS hosts two shows a year. All shows are themed and host hundreds of orchids on display and for sale. Below are a images from some of our most recent shows.
EVENTS
Annual Auction – 28 June 2022
Join us for a wonderful evening of bidding and buying. We have a wide variety of quality plants on offer. We look forward to seeing you there.
Click to view the AUCTION CATALOGUE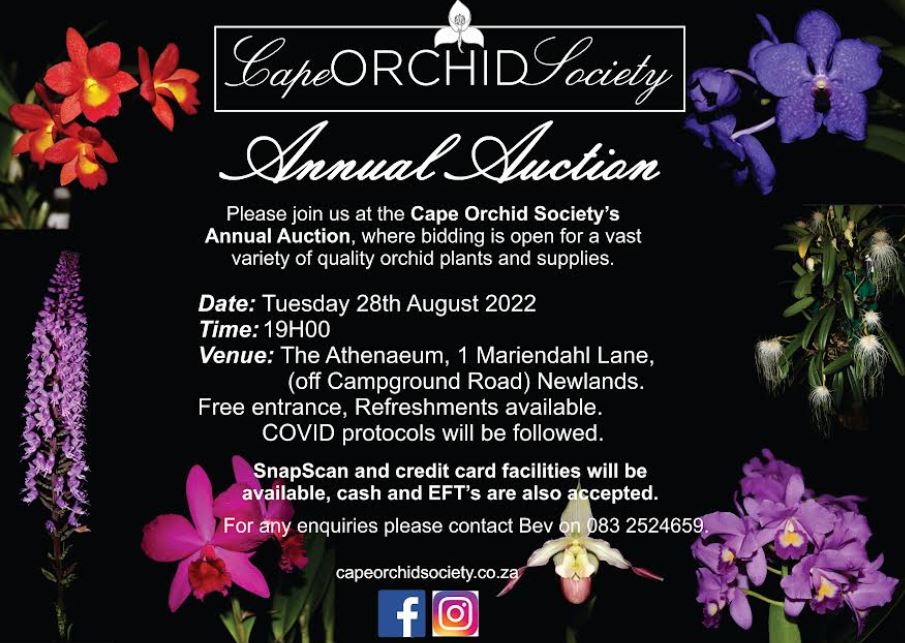 Cape Orchid Society Hikes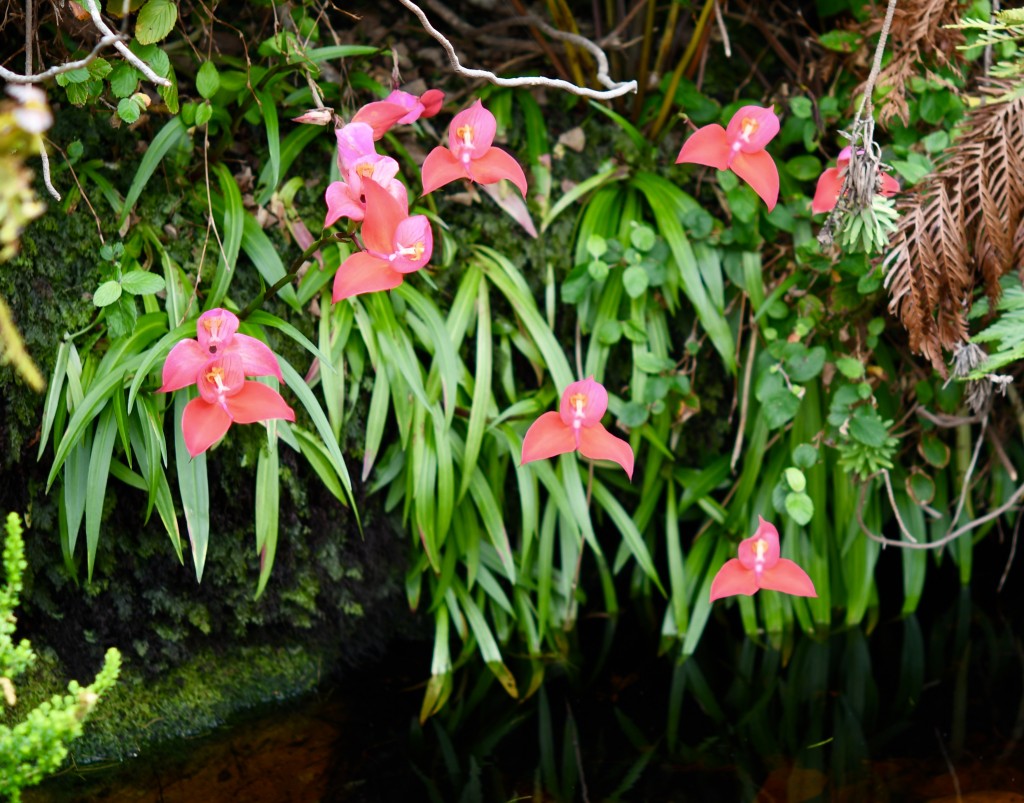 The COS hosts a number of hikes and outdoor events throughout the year in search of indigenous (and often endangered) orchids throughout the Western Cape. We aim to showcase the orchids growing on our doorstep in the hopes of educating the public about our incredible orchid diversity in the Cape. From the iconic Disa uniflora to the rare Bartholina burmanniana we encourage the conservation of our Cape orchids through sharing their beauty and details of their pollination biology and ecology. Join us for one of our hikes in the near future.
Cape Orchid Society Greenhouse Open Days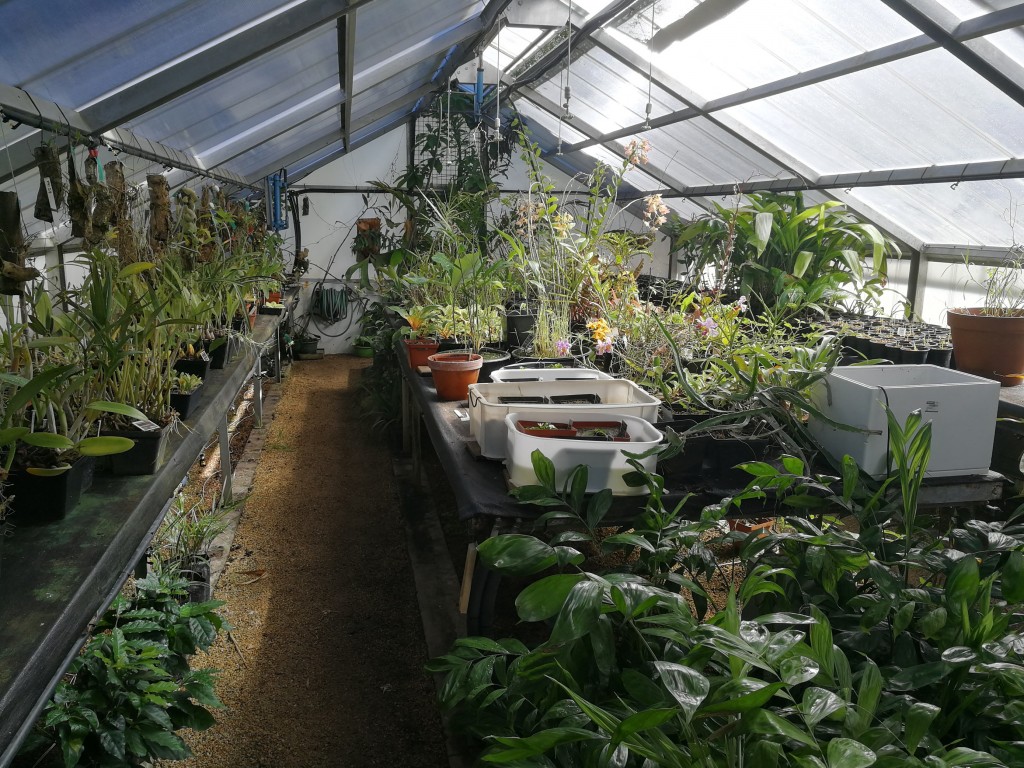 The COS members open their greenhouse doors to other members of the Society to showcase how they grow their orchids. This is a great way to learn some nifty tips and tricks on how other growers do things.